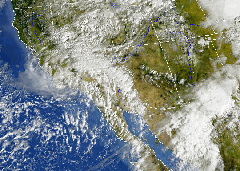 The late Arthur Z. Loesch [1942-2012] (pronounced "Lesh," like the Grateful Dead's Phil Lesh), PhD, earned advanced degrees in physics from McGill University and the University of Chicago. For 35 years, he was Professor of Atmospheric Dynamics at the State University of New York / Albany, where his particular area of research was the computer modelling of global weather patterns.

He was the author of numerous articles published in The Journal of Atmospheric Science, Tellus, and the European Journal of Mechanics, among others, and was an internationally recognized expert in the field of Geophysical Fluid Dynamics, the global movement of wind and water. He was a primary source and consultant for Western Electric Sound, the definitive, two volume book detailing the history of Western Electric tubes and audio components, published by Japan's Stereo Sound Magazine.

Dr. Loesch's approach to home audio was rooted in the same scientific method that guided his academic interests. His designs were built upon the basic principles of sound reproduction developed in the early and mid-20th century by Western Electric's Bell Labs, Harry F. Olsen, and Dr. Joseph D'Appolito. His great innovation was to take these proven concepts, update them, and then implement them in a way that optimized their full potential. His unique understanding of the physics and mathematics behind home audio allowed him to bring a fresh approach to the subject.

While most designers limit themselves to either electronics or loudspeakers, Dr. Loesch's philosophy was that all components should work in concert, just as individual instruments and their players perform together in an orchestra. As each component in his ensemble evolved, it became a new reference against which the others could be evaluated until the goal of presenting the live musical experience at home was finally achieved.



Joseph Levy is an artist, record collector, and the owner of Tempo Electric. On the web, he's also the author of a long running, non-commercial site for record collectors called The Vinyl Tourist.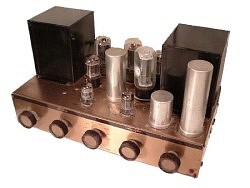 JL has been an audio enthusiast since college when he purchased his first tubed component, a monaural Pilotone amplifier. He's responsible for the look of the Tempo products, and oversees their R&D, fabrication, and marketing. He's also the one who answers your eMails and takes your phone calls.

The two met in 1990 at the inaugural meeting of the Catskill and Adirondack Audio Society in Albany, NY (in the USA). Over the next couple of years, JL became so enthused with the home audio system that Dr. L designed and built for himself, that he replicated it in his own listening room. This is the same system which was the subject of an article by Herb Reichert in Issue 3 of Sound Practices magazine.


As with his university research, Dr. Loesch's interest in home audio design was mainly theoretical. While he once made the occasional amp or preamp for his friends, he abandoned this practice many years ago and in his latter years only licensed his designs for others to produce. Over the past decade, many of these were sold as "one-offs" by makers such as J.C. Morrison, Herb Reichert, and John Wiesner. However, all of these components had variations in parts or configuration.


Tempo Electric was founded by JL in 1999 with the expressed purpose of producing Dr. L's designs in definitive editions, using the best possible parts, built to the highest practical standards, and without unit-to-unit variation. Working together, often on a daily basis, the two pushed Dr. L's designs to their limits in order to realize an unprecedented level of life-like, in-home musical reproduction.

Tempo's goal is to provide a home audio system which has been carefully mapped from source to speaker, eliminating the issue of equipment matching, as well as to produce individual components which integrate well into existing setups. The number of models has been kept to a minimum and each is introduced only when its level of achievement cannot be bettered. When you purchase one of our products, you do so without fear of a Mk II, III, or IV update appearing every six months. Upgrades, if any, will be minimal and designed to be retrofitted at nominal cost.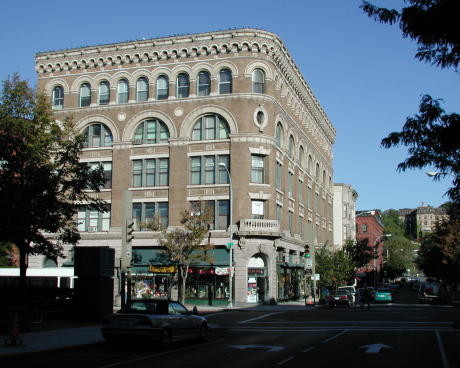 Tempo Electric's main facility is located in the former Artistic Shirt Company building in downtown Troy, NY. Because we're setup as a workshop rather than a factory, all of our models are handmade in limited numbers. Our energies are devoted to making the best quality products for a select number of music lovers who, like ourselves, are perfectionists, rather than in setting records for mass production or distribution.

All of our products are designed and built in the USA, primarily with US-sourced components.